PWO MEMBERS AREA
Through this page you can enter the PWO Members Area. Only PWO members are authorized to enter this area.
We offer our members access to information that is tailored for them, like advice and tips for philatelic webmasters, a members Forum, the possibility to actively participate at the life of our organization (like voting on important issues), a list of members that includes their e-mail addresses, our monthly journal and more.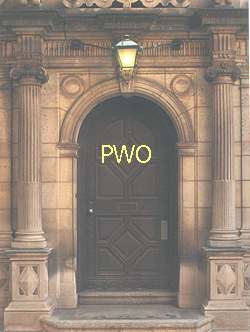 The members can receive the user name and the password shortly after joining the PWO, and after having displayed the PWO logo on the front page of their sites. To get the password they are invited to contact the PWO President, by clicking on the door.
---
Created: 07/30/01.
Revised: 09/01/04.
Copyright © 2001 - 2004 by PWO and
by Victor Manta, Switzerland
All rights reserved worldwide.
---